Dental Implants
Missing teeth can cause discomfort, difficulties chewing and speaking, and embarrassment.
Dr. Le is a renowned dental implant specialist who uses the most advanced techniques and materials to restore your smile.
Why are dental implants highly recommended?
The Gold Standard for Tooth Replacement
Long-Lasting
With proper maintenance, dental implants can last a lifetime. However, it is essential that you maintain your oral health with proper hygiene and dental care.
Protect Your Oral Health
Since dental implants are placed directly into the jaw, they stimulate the jawbone when chewing. This prevents jawbone atrophy and protects the overall health of your smile.
Ability to EAT what you WANT!
Dental restorations secured with dental implants allow increased bite force, act more like your real teeth, are substantially more stable, and allow you to eat, speak, and smile with confidence.
How a single dental implant is put in
All on Four - Permanent Dental Implant Review
Jay describes why he needed Permanent Dental Implants and how his experience has been with Dr. Le and Staff. "I have never been more impressed in my life.... what they have done here is amazing and they have it down to a science... come see these guys they know what they are doing"
Many Patients Need
to Replace Missing Teeth
*According to the National Institute of Dental and Craniofacial Research
How Dr. Le and Dr. Secola can Use Dental Implants -
Multiple ways to restore missing teeth
Replacing a Single Missing Tooth
We can use a single dental implant in a missing or failing tooth to simply replace the tooth. Usually done for congenitally missing teeth or if you just have a one tooth issue.
Use 2 implants for a "Snap On Dental Implant Denture"
If you have lost all teeth on the lower jaw, with 2 dental implants we can make a Snap On Implant Denture to be attached to the lower jaw in a removable fashion with "Snaps" that attach to the implant and the denture.
Teeth in a Day - All on Four - Permanent Dental Implants
For patients who want their teeth back or the BEST, we offer the All on Four - Teeth in a Day procedure with Permanent Dental Implants. Have all your teeth replaced with 4 implants and a screw retained implant bridge.
Nobel Trefoil Implant Concept
For the lower jaw only, for a more economical approach, 3 implants can support a lower fixed implant bridge!
For All-on-4® / NeoArch or our Teeth in a Day dental implant procedure, Dr. Le has a 99.5 percent success rate among patients. Dr. Le has undergone extensive training allowing him to provide the most precise placement. In fact, he teaches the All on Four to other doctors across the country! He will thoroughly evaluate your candidacy during your consultation to identify risk factors and determine whether dental implants are the best solution for you.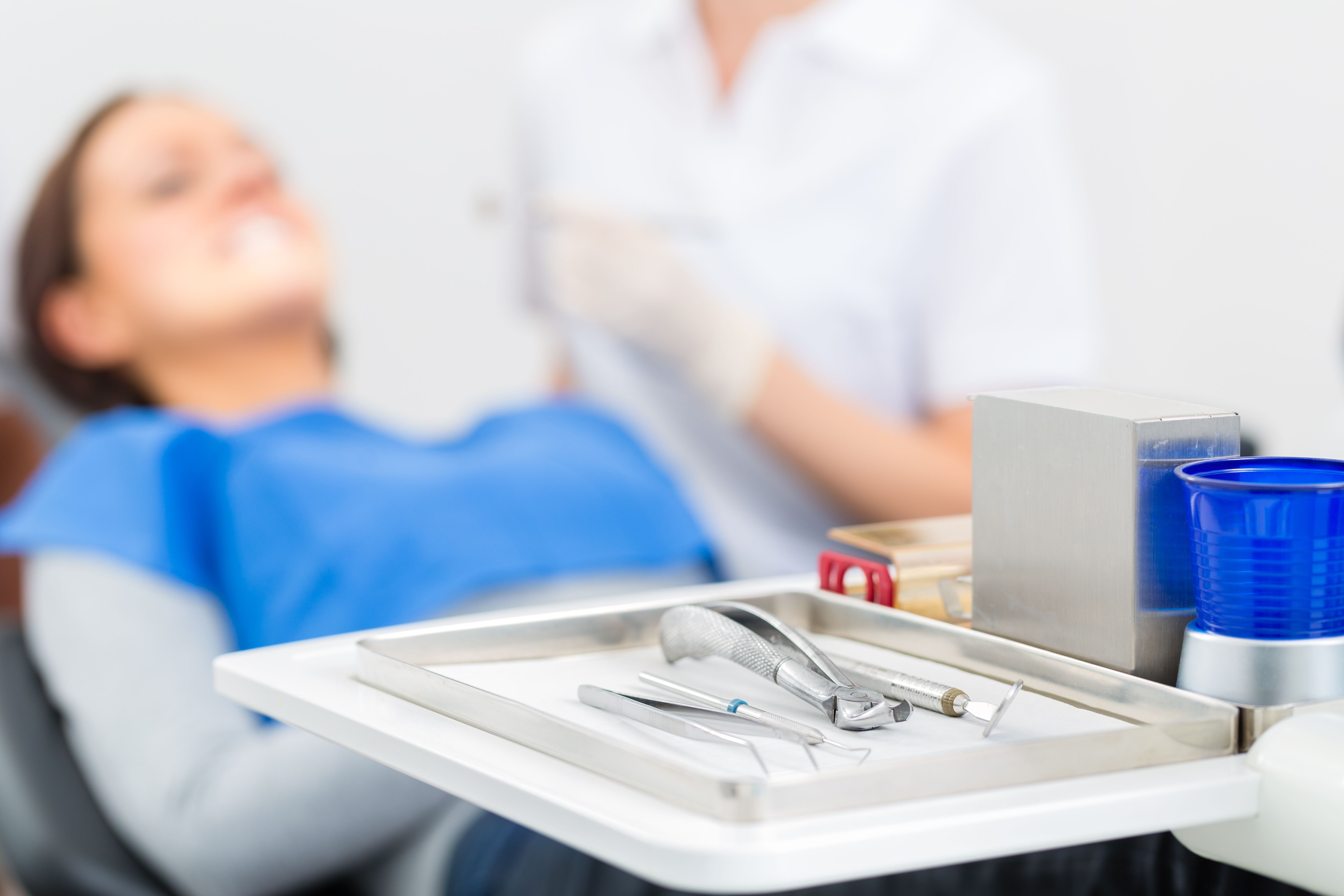 Using the Latest Advancements
to Create the Best Results
Dr. Le is also dedicated to using the latest technology and highest quality materials, including Nobel Biocare or Neodent dental implants. Our office is equipped with an on-site lab, six dental operatories, two surgical suites, and a full spectrum of advanced tools including 3-D CT imaging. In addition, our dental lab is advanced with 5-axis milling technology, and 3-D printing. We also offer zirconia prosthetics that are hand-crafted by our skilled team. We highly recommend zirconia for your All-on-4 denture.
Benefits of an Implant Center
In Office Milling
We mill all of our All on Four arches In - House out of Zirconia. This is the strongest dental material for the All on Four.
IV Sedation
Sleep through your dental implant procedure with IV Sedation.
Advanced Dental Implant Techniques
Dr. Le provides the most advanced dental implant concepts: Zygoma Dental Implants, All on Four, and Trefoil. Our aim is to take the best care of our patients! This means providing TEETH IN A DAY with out grafting or multiple procedures.
The Stages of
Traditional Dental Implant Treatment
Dental implants can last a lifetime.
The All on Four has changed dentistry! We are able to replace an entire set of failing, loose, or painful teeth with ONE procedure in ONE day. With permanent dental implants we are able to give patients their teeth back! Eat what you want and have a new amazing SMILE!
With the Trefoil Concept- 3 dental implants are utilized to secure a permanent denture to the jaws in just a few days. This concept is a faster restorative time and is more affordable then the All on Four Treatment Protocol. Click here to learn more about the Trefoil Dental Implant Concept!
More often then not, some type of bone graft is necessary during a dental implant procedure. Often we are able to remove teeth, place the implants, and graft the same day. Dr. Le and Dr. Blankenship use several different types of bone grafting.
Single Dental Implant
Many patients just have a one tooth problem - a single dental implant can replace the SINGLE missing tooth or broken tooth.
Zygoma Dental Implants
For patients with "No Bone" Zygomatic dental implants are a solution that avoids sinus augmentation and bone grafting procedures that take many months to heal. With a zygomatic dental implant, we can give patients fixed teeth with one procedure in one day!
Zirconia - Metal Free - Dental Implants
For patients looking for a Metal Free alternative, we offer the Nobel Pearl - a zirconia implant. This is a white implant made out of zirconia. For patients who prefer a non-traditional Metal Free implant - this is a great option.
Typically, patients can return to work within the two or three days of the procedure. You can expect to experience some bleeding, swelling, and discomfort during the initial healing phase. However, there are several ways you can manage your side effects:
Use ice packs to reduce swelling
Take over-the-counter pain medication or prescriptions as directed
Apply gauze to stop bleeding
Sleep with your head elevated
Use antiseptic mouthwash and antibiotics to prevent infection
Our team can also answer any questions may have throughout the process to help you achieve a successful recovery.
Dental implants are a proven restorative treatment option with multiple benefits that include a comfortable bite, improved speech, and greater longevity than traditional restorations. Dr. Le can help you understand the many benefits of dental implants during your personal consultation at our Richardson, Amarillo, or Fort Worth, TX, location.
Why Replace Missing Teeth?
The loss of even just one tooth can be detrimental to your oral health. Not only does it leave a gap in your smile, but it can affect your appearance in other ways. In just one year after losing a tooth, nearly 25 percent of the bone that supported that tooth is lost. This bone loss can cause the face, especially the cheeks and lips, to sag and collapse.
Dr. Le can replace a single missing tooth with a dental implant and custom crown to restore aesthetics, health, and functionality to your smile.
A missing tooth can also affect your ability to chew and speak properly. You may over-compensate when eating, which can lead to a misaligned bite over time. The jawbone and gum tissues both shrink considerably after tooth loss. This can eventually lead to the loss of surrounding teeth.
What Are Dental Implants?
Fortunately, there is a solution. Dr. Le can replace missing teeth with dental implants to restore aesthetics, health, and functionality to your smile. Dental implants are titanium screw-like posts that replace the entire root structure of your tooth.
Single-Tooth Replacement
A dental crown is attached to the end of the implant, creating a beautiful and functional smile that can last for years with proper care.
Traditional dental bridges are held in place by drilling and making crowns on adjacent (most of the time healthy) teeth. This is not only damaging to the teeth that must support the crowns, but also does not stop bone loss. I tell my patients, why make a one tooth problem a three tooth problem? Also did you know 50% of all crown and bridges done in America last 10 years or longer???? Dental implants are the more conservative route to go and often times the same cost.
Additional Benefits of Dental Implants
Additional benefits of dental implants include:
Preservation of Remaining Teeth
For patients who still have some remaining teeth, the structures of those teeth are left intact. Traditional bridges are attached to dental crowns, which requires the reshaping of the supporting teeth. In contrast, dental implants do not affect the health or structure of the surrounding teeth.
Dental implants are a proven restorative treatment option with multiple benefits that include a comfortable bite, improved speech, and greater longevity than traditional restorations.
Enhanced Quality of Life
Dental implants can improve your quality of life in numerous ways:
Restorations are securely attached to the implants, so you never have to worry about them slipping out of place.
You can enjoy your favorite foods that you might not otherwise with traditional dentures or other types of restorations.
Because they are generally not removable, you can more easily brush and floss your teeth, just as you would natural teeth.
Additionally, dental implants and implant-supported restorations can significantly boost your confidence. Customized, precisely crafted bridges and dentures can support your facial tissue to give you a more youthful appearance. When you feel confident about your smile and your appearance, it shows.
Advanced Full Arch Replacement
Many patients today DO NOT want a denture as their only full mouth tooth replacement option. Many view dentures as what their parents or grandparents had. We provide permanent same day full arch tooth replacement solutions with the proven All on Four protocol, in our office, under IV Sedation.
This is one of the most common response we received on a daily basis, when offering patients Permanent Teeth with only one procedure within one day. We have successfully treated hundreds of patients with proven, All-On-4® Protocol. Several steps are done ahead of time to prepare your teeth for the procedure; such as wearing a temporary, fixed prosthesis for 6-months and the final prosthesis will be created after your gums have time to heal.
What is All-on-4?

Four or more implants placed in the jaws at the time of tooth extractions
Surgery is done under IV Sedation
Placement of a Permanent Fixed Prosthesis (temporary) This is your "Teeth in a Day"
Non-Removable, No rocking, no force on the gums.
Palate-less
Screw Retained
Made out of Acrylic/Titanium or Zirconia
Same Day Graft-less Procedure – Teeth in a Day Concept.
98% Proven success rate. (In Dr. Les' hands 99.5%)
Why Choose Dr. Le for All-on-4?
We provide Permanent Dental Implants, All on Four, or Permanent Dentures (all are synonymous with each other) EVERY DAY. Dr. Le has performed well over 1,000 arches of All on Four since we added the concept to our practice in 2013. Let alone, thousands of dental implant placements, and other dental surgeries. Dr. Le also teaches what he does on a daily basis - he has a Teeth in a Day Implant Cadaver Course where he teaches 12 dentists from across the USA how to provide this wonderful service. We host about 6 CE events yearly.
Every thing happens here: Consultation, Work up, Surgery, Laboratory work, and Finalization.
Our staff is competent, knowledgeable, and we have the resources in house. Since we have performed so many, we are also aware of the nuances and problems (although few and far between).
A Few Permanent Dental Implant Cases
All on Four Implant Placement
For patients with failing dentitions the All on Four is a great method to obtain a well functioning and full smile. We utilize the best methods for prosthesis fabrication and have an adequate healing time from surgery to finalization so that the gums are stable.
The Implant Procedure
Prior to the procedure, Drs. Le and Secola will use our digital 3-D cone beam scanner to plan your surgery. After surgery, you will be a temporary. You will return at 4-6 months depending for your final all porcelain crown on your brand new implant.
Why wait 4-6 months? This allows enough time for bone and the gums to heal as well as have the implant fuse to the bone in a process called osseointegration.
Learn More About Dental Implants
If you are ready to learn more about dental implants and how they can benefit you, schedule a consultation with Dr. Le today. Contact our practice online or call Fort Worth at (817) 336-2121 and Dallas at (972) 808-6008. Dr. Le focuses on patient safety and comfort. For added convenience, he can perform every phase of dental implant surgery at our office. Patients can feel confident knowing an expert implantologist is planning and performing their procedures, all under one roof.