All-on-4® Dentures: Who Is a Candidate?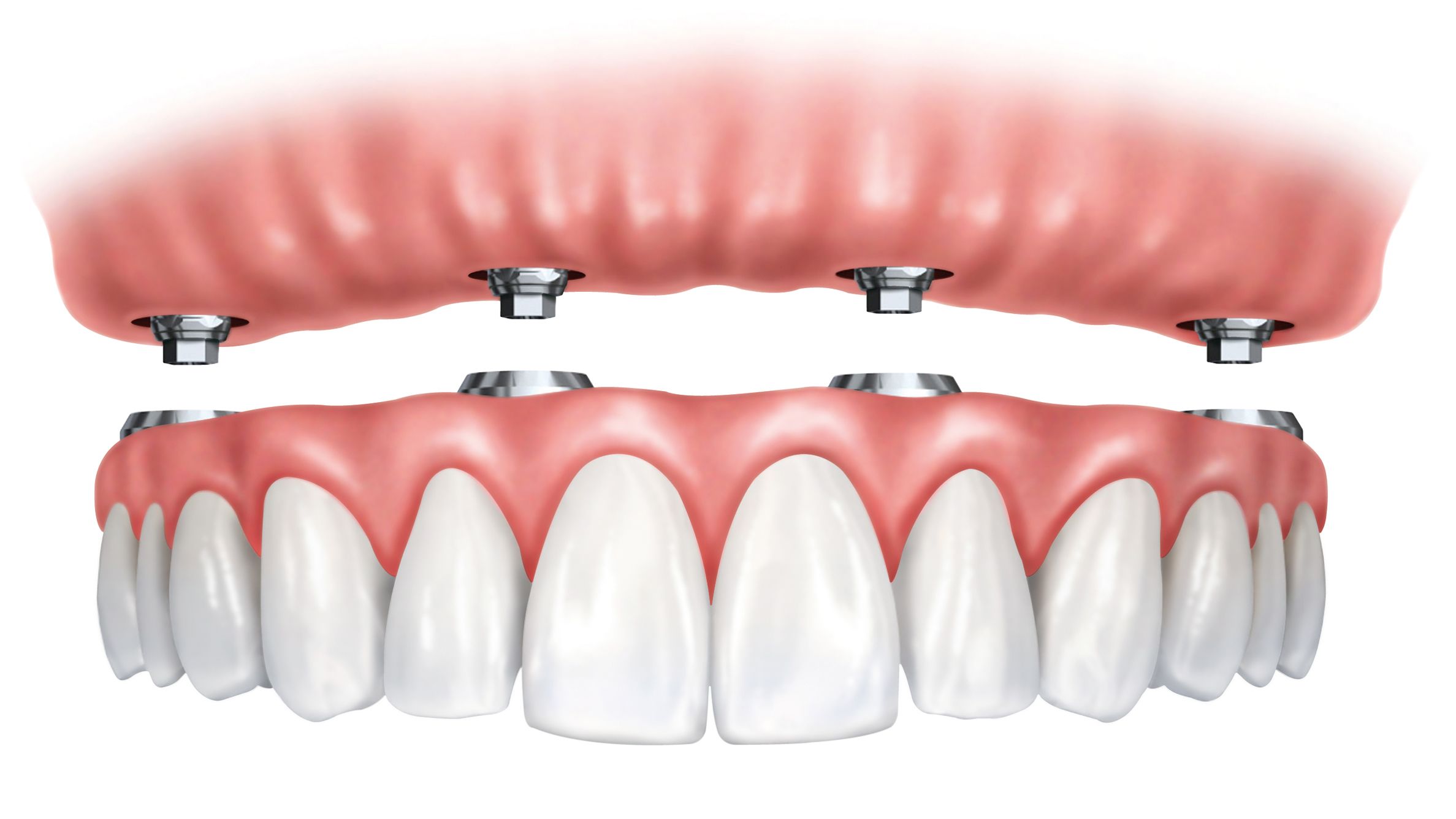 The team at Texas Dental Center has helped countless patients in and around Fort Worth smile with renewed confidence. Using the latest oral surgery and prosthodontic procedures, we can place fixed permanent dentures as well as implant-supported bridges that look totally natural.
For people missing many teeth, All-on-4® may be the most ideal treatment option. Let's consider how All-on-4® works and who would be an ideal candidate for treatment.
About All-on-4®
All-on-4® is an advanced option for addressing major tooth loss by using dental implants. Dental implants are artificial tooth roots that are surgically placed into the jawbone and gum tissue. When in place, these dental implants offer a level of stability comparable to natural tooth roots.
With All-on-4® treatment, a full denture can be supported using just four dental implants strategically placed along the dental arch. Patients can bite, chew, and smile as they normally would.
General Candidates for About All-on-4®
Good candidates for All-on-4® are people who are missing many teeth or all of their teeth on either their upper of lower dental arch. If a patient is just missing one tooth or a few teeth, All-on-4® would be too drastic a treatment option to consider. Candidates should also be in good health such that an oral surgery will not pose any risks to overall wellness.
During the consultation process, we can determine if All-on-4® and dental implants in general are suitable for you and your needs.
Age Requirements for About All-on-4®
Dental implants are intended for adults in good health. Children, teens, and people who are in their early twenties may not be ideal candidates for All-on-4® since they are still growing and their jawbone may continue to change. Typically, All-on-4® treatment is best for people as young as their late twenties, though it's most common in people who are middle-aged and older.
Bone Density and Gum Tissues Density
Since All-on-4® treatment involves dental implants, it's important that patients have sufficient bone density and gum tissue density in place to support the dental implants. A lack of hard tissue and/or soft tissue may necessitate grafting procedures to improve density along the jawbone or the gumline. These procedures can add months to the overall treatment process.
Understanding Risks and Benefits
Before undergoing any kind of dental treatment, it's important that you understand the various risks and benefits that are involved. This will help you with the pre-op and post-op process, and ensure you take all instructions for recovery seriously.
Realistic Expectations About the Treatment Process
While All-on-4® can benefit countless patients, it does take several months to complete. A process known as osseointegration must occur in order for the dental implants to properly support the denture. Only then can a denture be properly supported.
When patients have realistic expectations about the treatment process, they are more likely to be satisfied by the overall results.
Is About All-on-4® Right for Me?
The best way to find out if All-on-4® treatment is right for you and your needs is to come into the practice for a consultation. During your visit, we can assess your situation and determine if All-on-4® or another treatment may be most ideal for you and your needs.
Learn More About All-on-4®
For more information about All-on-4® and how it can help you have a healthy and beautiful smile, be sure to contact our advanced dental care center today. The team at Texas Dental Center will help you smile with renewed confidence.
Related to This